January 9, 2019 |
Tom Hoffman
Upcoming Events January/February 2019
---

Anniversary Concert
Saturday, January 19th from 1-4pm
Please come join us to celebrate the winery's 11th year in business! We will have live music with Acoustic Measures trio from 1-4pm. "Specializing in classic Rock and Pop from the 60's, 70's and 80's, Acoustic Measures perform songs that will make you smile and tap your feet as you remember where you were when you first heard these songs."
We will also be releasing some brand new wines on this day to add to the festivities! Feel free to pack a picnic lunch to bring, and wine will be sold by the glass or bottle (no outside alcohol, please). Seating is first come first serve, so late arrivals may want to bring a chair. Well behaved children and dogs always welcome. Hope to see you!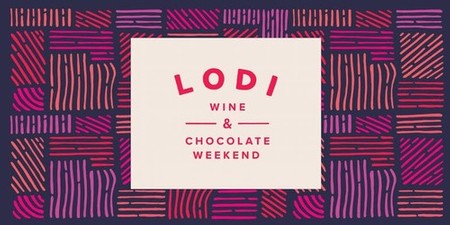 Wine & Chocolate Weekend 2019
Saturday & Sunday, February 9 & 10 from 11am-4pm
Celebrate and sample handcrafted wines and delicious chocolate treats during the 22nd Annual Lodi Wine & Chocolate Weekend, Feb 9 & 10, 11am - 4pm each day.
Tickets are $65 in advance, $75 at the door (Wine Club members: call or email us for a discount code to use to order your tickets online!). CLICK HERE to purchase tickets.
Tickets include 2 days of wine tasting, an event wine glass, and BRIX chocolate treat. Tickets are valid both Saturday and Sunday. All tickets non-refundable. Designated drivers are free of charge.
Win a getaway for two to the Lodi Wine Region or one of more than 100 alternate prizes when you discover a "Golden Ticket" on your complimentary chocolate treat.
---
Other News & Events
We still have some great wines on close-out sale (limited cases left):
$15 ($12 Wine Club):
2015 Pinot Gris
2015 Chardonnay
2015 Chenin Blanc
2016 Grenache Rose'​
$18 ($15 Wine Club):
2014 Portuguese Suite
2014 Grenache
​
Upcoming Bird Walks
Saturday, January 12th at 9:30AM
Saturday, February 16th at 9:30AM
Saturday, March 16th at 9:30AM