2014 Charbono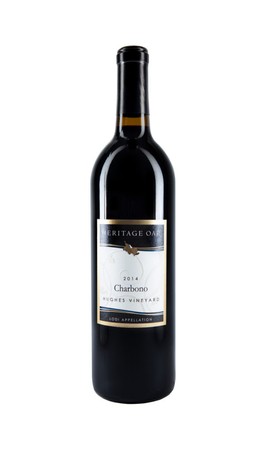 Wine Specs
Vineyard Designation
Hughes
Harvest Date
September 2014
Aging
18 months in mix of neutral and new American Oak barrels
Charbono is a variety that was once widely popular in the mid-1900's. By 1970, with the rise of Cabernet Sauvignon, Chardonnay and others, demand for it had faded dramatically as the public's interest turned to newer flavors. Today, it is only grown on a few acres in California and is seldom seen on the market outside of a few specialty wine shops and fine restaurants. We find it to be a grape that takes patience in the field, and a wine that takes patience in the cellar. But if given time, it can yield a rich, inky, satin smooth wine with a bold and unique flavor profile.This is a unique wine, come by for a taste. Take home a few bottles, some to enjoy now and some to save till a later date. This wine will age well.
Wine Specs
Vineyard Designation
Hughes
Harvest Date
September 2014
Aging
18 months in mix of neutral and new American Oak barrels
Wine Profile
Tasting Notes
Our 2014 Charbono is a full-bodied wine with good structure and tannins with hints of ripe blackberries, black licorice and tar, with an easy mouth feel and a long, wonderful finish.
Other Notes
The wine geek scientists haven't gotten around to figuring out exactly where Charbono comes from so its origin remains a bit of a mystery. The best guess is Northern Italy or Eastern France. To me, some days the name sounds very French and on others very Italian. But that hardly matters, the wine is delicious, and very rare. In 2014 there were only 92 acres of Charbono planted in California.