2017 Barbera Rose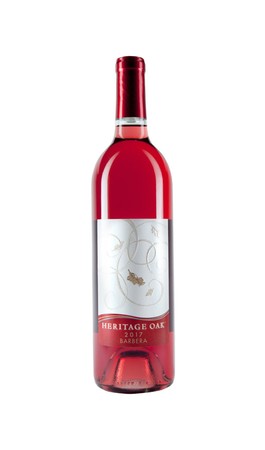 Wine Specs
Vineyard Designation
Hoffman
Harvest Date
September 2017
Our first swing at a Rose' made of Barbera. This is our estate grown fruit. Beautiful bright, ruby red color in the glass. Fruity aroma and full of zesty, robust fruit. This rose' wine was made by crushing a small batch of Barbera fruit then immediately pressing the grapes to separate the skins from the juice. We then fermented the juice for three weeks under cool conditions, resulting in this wonderful wine full of fragrance and fruit!
Wine Specs
Vineyard Designation
Hoffman
Harvest Date
September 2017
Wine Profile
Tasting Notes
Beautiful ruby red hue in the glass, bursting with robust strawberry fruit on the palate. Fermented more on the dry side, but with a slight hint of sweetness.