Solera Dessert Wine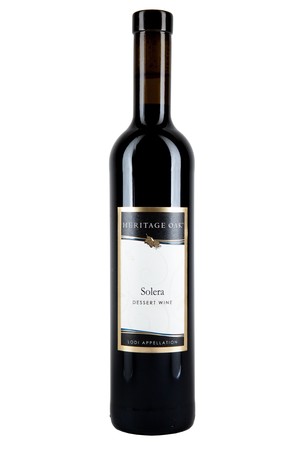 This is the fourth bottling of this rich, complex dessert wine that was initially made in 2009. Four Portuguese varieties were used to make our Solera: Tinto Cao, Souzao, Touriga Nacional, and Tinta Roriz- all grown by Bill and Teena Mettler east of Galt, CA. In the winery, it was produced by the Solera method. Each year, half of the previous production is bottled before the current year's production is blended into the remaining lot. The finished product is then a mixture of ages. This gives the wine a wonderful aged character. We fortify our dessert wine with a high proof alcohol, no Brandy. This gives it a slightly lighter, brighter taste of only the fruit, with just enough sweetness.
Wine Profile
Tasting Notes
Slight hints of chocolate and berries.
Other Notes
You can also use the Solera method with beer, whiskies, rum, balsamic, sherry vinegar. The oldest port wine producer in America has used Solera since 1948, Old Vine Tinta Solera at Ficklin (via Wikipedia).