2019 SpringWine Club Release
Dear Club Members,
For those of you who allow us to pick your wines, our selection committee has landed on three winners from the 2016 vintage for our March release.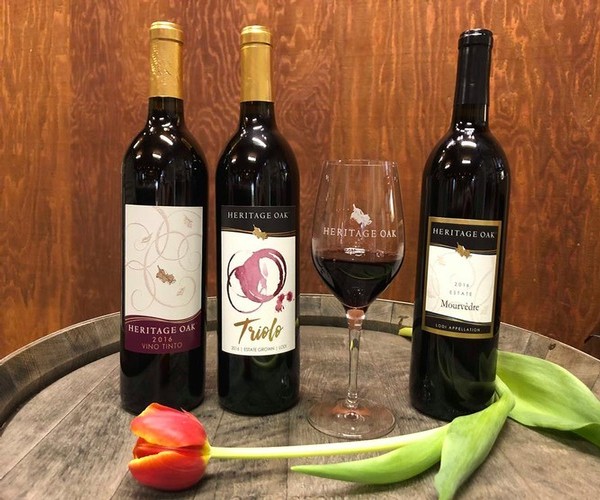 2016 Vino Tinto
I frequently get asked which of the many wines I make is my favorite, and year after year, I say it is this one. It has such a satisfyingly rich color and I find the flavor profile so approachable, no matter what mood I'm in or having as a meal. It is blend, composed of 40% Zinfandel, 40% Syrah and 20% Petite Sirah which age in neutral oak barrels for just a few months before bottling. The result is this easy-drinking wine with good fruit expression, weighty texture on the palate, and subtle tannins in the finish. If you are new to our club or haven't tried it for a while, I'm sure you will feel the same.
Your price is $14.40. Additional bottles are a very reasonable $12.60 until the end of this March.
2016 Triolo (new release!)
This is another enjoyable blend that we have recently introduced and is as much fun to say as it is to savor. It is made of 50% Sangiovese, 25% Barbera and 25% Zinfandel and because it is mostly made of Italian grapes, we have given it an Italian sounding name. You will find it to be of medium density of color, but very lively and complex on the palate, with flavors that express themselves in waves as the wine rolls over your tongue. I would enjoy this wine along side a tray of appetizers, or with a meal of tossed salads and pasta dishes, or simply on it's own.
Your price is $22.40, with additional bottles at $19.60 until the end of March.
2016 Mourvedre (new release!)
This is a new variety for me, though it is grown widely around the world, but particularly in France's Rhone Valley and throughout Spain, where it is known as Mataro. We planted these vines in 2012 along with quite a few others I wanted to try. It has reputation for being a versitile grape that can be used for making rosé wines, stand alone varieties, as well as used in common blends known as GSM's (standing for Grenache, Syrah and Mourvedre). This turned out so well that our wine club selection committee gave it thumbs up for its inclusion in this quarter's recommended list. You will find it to have nice fruit expression and a surprising firmness on the palate. I would serve it with any meal with full flavored meats.
Your price is $22.40. Additional bottles are $19.60 until the end of March.
I hope you enjoy this quarter's wines. Cheers!
Wine description & write-up by owner/grower/winemaker Tom Hoffman​
Here is a video with Jim talking about the March Club wines:
Powered by Embed YouTube Video